World of Fax & Copiers
Fax, Copier & Printer Parts/Supplies Specialist
We Stock full line of parts for all Xerox WorkCentres and Xerox Fax machines , And personal Copiers.
Outside or within the U.S. (845) 624-2332
Toll Free 1-866-FAX-PART (866-329-7278)
FAX ORDERS TO 845-624-2299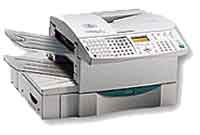 Xerox Fax Parts , Click On Model # below To View Full List of Parts, Please Call if you don't see what you need.
Click on Model # for parts list and diagrams.
World of Fax is a specialty parts provider for all models. If you do not see your model listed above, please contact us.
* Trouble Shooting Guide Available Online- Click on Model Above
Brand names are registered trademarks of their respective companies and are used for reference purpose only.