Xerox WorkCentre 7346 Copier Parts & Supplies. All Parts & Supplies Available for the Xerox WorkCentre 7346 Copier.
Call the World of Fax Order Hotline at 1-866-FAX-PART for Helpful Order Assistance!!!
Do you have a Xerox Workcentre 7346 and you are having trouble with your LCD Touch Screen?
Is the touch screen lcd not working properly? Not responding to touch?
Are you looking for part number 848K19761, 848K19760, 802K10910, 802K10911, 802K10912
Xerox list price at around $600, we have in stock for $169.00
We can save you hundreds of dollars, call us today to order.
Picture of Touch Screen below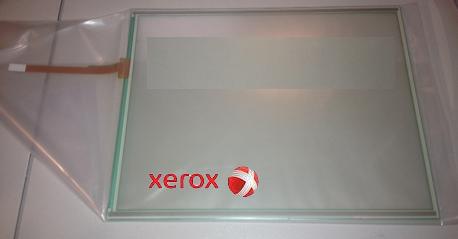 WorkCentre 7346
| | | |
| --- | --- | --- |
| MAKE + MODEL | DESCRIPTION | COST |
| WorkCentre 7346 | Control Panel Touch Screen LCD | $169 |
| WorkCentre 7346 | Control Panel Touch Screen LCD | $169 |
| WorkCentre 7346 | Control Panel Touch Screen LCD | $169 |
| WorkCentre 7346 | Control Panel Touch Screen LCD | $169 |
| WorkCentre 7346 | Control Panel Touch Screen LCD | $169 |
| WorkCentre 7346 | Control Panel Touch Screen LCD | $169 |
| WorkCentre 7346 | Control Panel Touch Screen LCD | $169 |
| WorkCentre 7346 | Control Panel Touch Screen LCD | $169 |
| WorkCentre 7346 | WE STOCK EVERY PART AND SUPPLY FOR THIS MODEL. CALL FOR HELPFUL ORDER ASSISTANCE. | CALL |
RETURN TO

COPIERS MAIN PAGE
part number 848K19761, 848K19760, 802K10910, 802K10911, 802K10912
RETURN TO WORLD OF FAX MAIN PAGE